Vision
Edgeworth is a different kind of economic consulting firm, designed to optimize results and deliver outstanding economic consulting services with exceptional efficiency.


Edgeworth's approach to serving our clients rests on five pillars:
Excellence – We strive to be the best and deliver work and results that are second to none. Clients can be sure that when we take on a project, we have the people, experience, and expertise to succeed.
Economics – All of our work rests on the rigorous application of proven economic principles, communicated simply and clearly. We rely on facts and data, presenting analyses that can withstand intense scrutiny in the courtroom or any venue.
Creativity – Every case is unique. We bring creative approaches, entrepreneurial energy, and fresh perspectives to every case. We understand that reapplying traditional templates is no longer good enough.
Service – In addition to exceptional work product, Edgeworth always delivers efficiency and transparency, providing a committed project team that stays together working on clients' behalf from the beginning to the successful conclusion of the project.
Integrity – Integrity is at the core of our culture. It is the guiding principle for how we work with clients, how we approach our work, and how we treat our people. We deliver unbiased analyses that clients can rely on.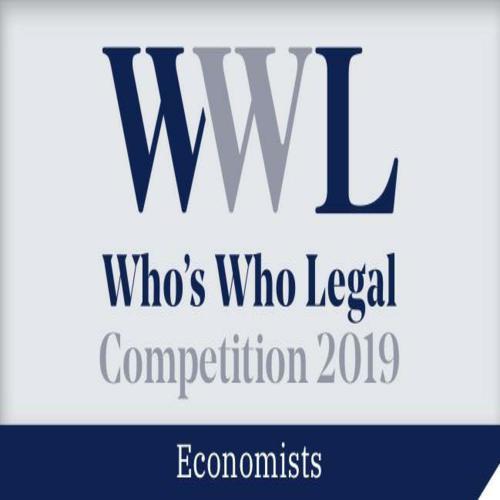 Edgeworth Economics is proud to recognize seven Edgeworth Partners identified as Leading Competition Economists in Who's Who Legal, a Law Business Research publication that identifies the foremost professionals in areas of business law.