Citizenship & Pro Bono
Overview
Edgeworth's commitment to exceptional service extends to the communities we work in. We serve the community by providing litigation consulting and expert testimony to individuals and causes that need objective economic analyses, but cannot afford them.
Edgeworth's pro bono work enriches our litigation experience. Edgeworth economists are active in assisting DC Legal Aid and Appleseed (a network of pro bono centers across the United States), among others, and have worked on disputes related to:
The impact of legal reforms on certain subpopulations
The economics of distinct markets and industries
Damages resulting from the violation of federal disability rules
Damages resulting from discrimination
Earnings capabilities in child support disputes
Financial and economic analysis in a tenants/landlord dispute
Structured settlements sensitivity analyses and modeling
Lost wages
Edgeworth economists have received numerous awards for their dedication to pro bono work. Dr. John Johnson was awarded The Appleseed Network's Pro Bono Innovator award and Good Apple award and served as a member of their board. Edgeworth Economics also received Akin Gump's Pro Bono Practice award.
Case Experience
Case Experience
Business & Regulatory Consulting

|

05.29.2014

Business & Regulatory Consulting

|

06.23.2011

Business & Regulatory Consulting

|

06.23.2011
Insights & News
Speaking Engagements
Pro Bono Event

,

Metropolitan Club, New York, NY

|

04.25.2019

Edgeworth Economics is a proud sponsor of Spoons Across America and the 5th Annual Spring Benefit: Food Heroes. Learn more:

Pro Bono Event

,

11.16.2017

Edgeworth Economics is proud to support the MinKwon Center's 33rd Anniversary Gala.

Pro Bono Event

,

Washington, DC

|

11.15.2016

At Appleseed's Annual Pillar of Justice Awards, Dr. John Johnson presented Appleseed's award for social justice to US Representative Zoe Lofgren.

Pro Bono Event

,

09.08.2014

Edgeworth has teamed up with one of our pro bono partners, Hawaii Appleseed, to organize a fundraiser on their behalf.

Pro Bono Event

,

04.10.2014

In the two hour webinar hosted by A Billion + Change, a non profit that encourages companies to become involved in pro bono work, Mr. Milner and others will speak about their companies' experiences with pro bono work.

Pro Bono Event

,

10.24.2012

Edgeworth CEO & President Dr. John Johnson will receive the Pro Bono Innovator Award. Dr. Johnson is being recognized for Edgeworth's integrated pro bono practice that provides a wide range of economic analyses for its public interest clients.
News
Massachusetts Appleseed Center for Law and Justice and pro bono partner Edgeworth Economics have teamed up to expand on the Appleseed Network's prior study on school discipline of girls across racial groups in Kansas, Alabama, and Massachusetts.

Press Release

,

09.10.2021

The power of pro bono partnerships and advocacy networks to resolve complex community challenges was a main theme among speakers at the Appleseed Foundation's annual Pillars of Justice Celebration on September 9. The event's speakers, including Pillar of Justice Award honorees John Johnson of Edgeworth Economics and the Law Firm Antiracism Alliance (LFAA), shared examples of pro bono partnerships that have provided concrete benefits on a broad range of issues, including economic advancement, systemic racism, and the rule of law.

Edgeworth's pro bono practice has been featured in the most recent training eBook from A Billion + Change.

Dr. John Johnson, Edgeworth CEO, shares his insights and experiences on how to develop a pro bono practice that benefits the community and professionals as well.

Edgeworth Economics has joined the A Billion + Change campaign, which is a national campaign to mobilize billions of dollars of pro bono and skills-based service by 2013.

Dr. John Johnson, Edgeworth CEO, will be a panelist at the 2013 ABA Equal Justice Conference on May 10, 2013.

Press Release

,

10.16.2012

WASHINGTON, DC – On October 24, Dr. John Johnson, CEO of Edgeworth Economics, will receive the Pro Bono Innovator Award at the annual Appleseed Network's "Pillars of Justice" gala.

Press Release

,

07.14.2011

Washington, D.C. - Edgeworth Economics LLC is pleased to announce that Dr. John Johnson has been appointed to the Board of Directors for Appleseed.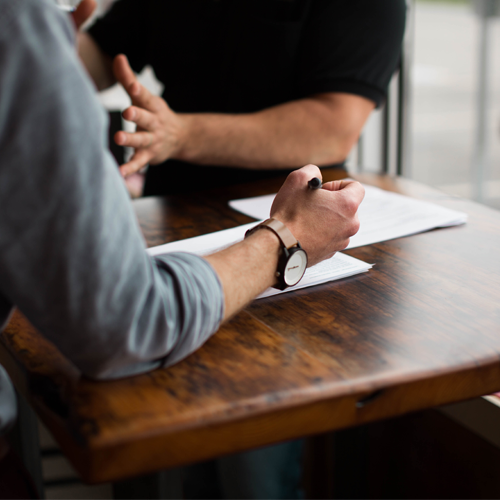 Dr. John H. Johnson and Chuck Fields have worked on numerous projects relating to the Elder Justice Act (EJA), including working on a data analysis of survey results gathered to support the EJA.