Pandemic-Related Class Actions: An Economic Perspective
07.2020 | 1:00-2:00 pm EDT
Event Sponsor: Edgeworth Economics
The unprecedented impact of the COVID-19 pandemic has given rise to class action litigation across the country, including around issues of price gouging, business interruption, and payment refunds. In this webinar, join a panel of attorneys and economic experts for a discussion of the economic and legal principles involved in COVID-related class actions.
Agenda
Introduction – Types of Class Actions Emerging from the COVID Pandemic
Tuition Refunds Class Actions

Theories of harm in payment refund cases
Issues of predominance and typicality affecting large and varied student bodies
Estimating damages from a diminished university experience
Damages in the general context of subjective consumer valuation

Business Interruptions and Insurance Coverage

Causation issues
Modeling the but-for world
Assessment of mitigation strategies
Predominance issues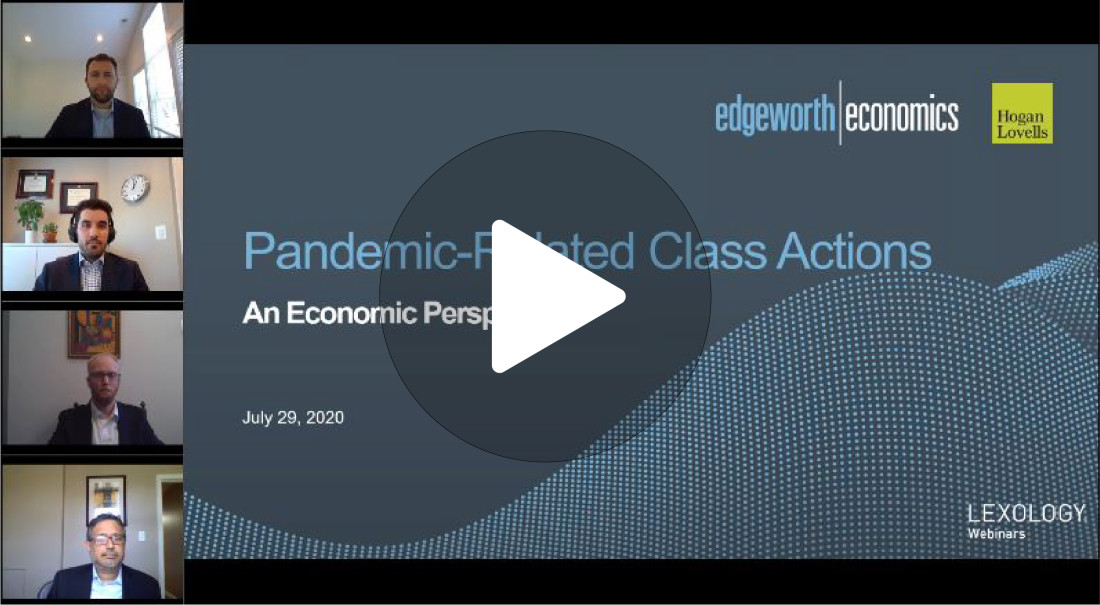 View the on-demand recording of this complimentary webinar here.