Privacy & Data Security
Overview
Organizations of all sizes and across industries face persistent and evolving threats against the security of their confidential and sensitive data. Breaches of proprietary data systems can be costly in terms of both financial resources and reputation. Edgeworth experts have extensive experience working with voluminous and complex data sets ranging from point-of-sale transactions to personally identifiable information (PII). When a breach occurs, our data experts are uniquely positioned to assist.
Expert economic analysis can help provide answers to questions that arise in data breach class actions, matters resulting from alleged misuse of consumers' private information, and FTC investigations. Applying rigorous economic and statistical analysis to large and complex data sets, our experts assist clients with answering questions that are fundamental to assessing whether actual injury resulted from a data breach or the misuse of private information, determining a client's financial exposure, and assessing damages.
Edgeworth's economists are certified by the International Association of Privacy Professionals (IAPP) and provide thought leadership on the economics of data privacy, writing, consulting, and testifying on issues of class certification, liability, and damages.
Insights & News
Publications
Published Article

,

Bloomberg Law

|

09.19.2022

A theory of harm frequently alleged in consumer and employee data breach class actions is that plaintiffs "lost the value of personal information." That is, plaintiffs allege that their sensitive information held by the defendant had value, and the cyberattack on the defendant exfiltrating the data diminished that value.

Assessing economic injury and damages under this type of theory presents economists with questions that may seem semantic but are in fact foundational. What does it mean for "data" to have "value"? And what does it mean for the "value" of "data" to "be lost" as a result of unauthorized disclosure in a cyberattack?

This article will provide an introduction for practitioners to the economic concepts behind these questions.

Cybersecurity incidents are evolving and raising increasingly complex issues relating to class certification and economic impact. In this article, Edgeworth Economics Partner Michael Kheyfets explores the nature of continuously evolving cyberattacks and the legal frameworks necessary to study impact and damages.

Journal of Technology Law & Policy

|

05.28.2019

Edgeworth Partner Michael Kheyfets' article provides a study of how economic tools are applied to the analysis of class certification and damages issues in the emerging area of data breach class actions.

Privacy & Security Law Report

|

02.01.2017

Edgeworth Partner Michael Kheyfets co-authored an article in Bloomberg Law's Privacy & Security Law Report.

Information Law Journal

|

01.27.2016

In this article published in the ABA Information Law Journal, Michael Kheyfets and Matthew Milner discuss economic analysis as it applies to litigation matters filed by financial institution classes.

Mr. Michael Kheyfets, Dr. Deborah Foster and Dr. Nathan Woods discuss the 10 questions you should ask your experts who are working with your sensitive data.

Michael Kheyfets, a partner at Edgeworth, discusses emerging trends in data breach and privacy litigation in Law360.

In this article, Edgeworth experts highlight the multifaceted approach companies utilize as part of data breach management.

Matthew Milner discusses the counter factual paradigm economists use to analyze fact of injury and damages in data breach class actions.

Matthew Milner opined on the reliability of structured data in litigation, writing "Structured data is frequently the foundation of expert analysis in litigation for a variety of damages and liability issues."
Speaking Engagements
Edgeworth partner Michael Kheyfets will speak on a panel with other experts and attorneys a Webinar on big data in litigation.

Matthew Milner and Michael Kheyfets of Edgeworth Economics and Jeff Landis of ZwillGen PLLC will present a mock case to examine the elements and potential theories of harm in data breach litigation.

Edgeworth experts will host a mock trial at the IAPP Global Privacy Summit.

Dr. John Johnson will speak at the ACI Cyber Security & Data Privacy and Protection Conference.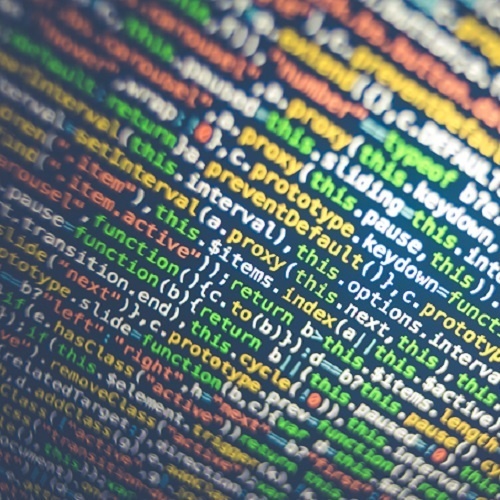 Michael Kheyfets has published an article in the Journal of Technology Law & Policy entitled "Benefit of the But-For Bargain: Assessing Economic Tools for Data Privacy Litigation."