Data & HR Analytics
Overview
Edgeworth Economics applies our deep experience and outstanding capabilities in data extraction, cleaning, validation, and construction on a variety of systems to translate the data complexities our clients face into simplified, actionable solutions.
We provide economic and statistical data consulting to Fortune 500 companies across the globe, both through direct business consulting and in the context of litigation. Our professionals work with corporate leaders and outside counsel to identify fundamental questions that can be answered with the available data to foster strategic growth or minimize potential risks in all aspects of running a business, including sales, finance, and HR.
Edgeworth Analytics
Through education and consulting, Edgeworth Analytics empowers professionals and organizations to unlock data's potential. Data is the lifeblood of every organization. But the amount and complexity of data grows every day. Using proven methods for gathering, structuring, analyzing, and applying data, we help transform analytics from a source of anxiety to a consistent driver of stronger operational and competitive performance. Our unique approaches are rooted in the expertise and real-world experience of our sister company Edgeworth Economics—a firm of PhD economists who rigorously apply economic principles and hard data to high-stakes litigation, regulatory, and other challenges.
Edgeworth Analytics makes data analysis accessible and easy to understand for practitioners across a range of business services—including human resources and marketing—as well as in government, media, and polling. Our teaching program equips professionals to become comfortable with data and to better understand their KPIs and dashboards. In our consulting service, our team works closely with clients to deliver key insights and targeted recommendations, while providing a working understanding of sound data analysis long after the project ends.
Data Analytics Business Consulting
Coordinating data across multiple divisions to identify and answer key business questions that reveal areas of growth and reduce exposure is often difficult even for the most successful businesses. Edgeworth has developed rigorous data analytics for businesses and other organizations across a variety of industries, based on an approach that focuses on:
Crafting the fundamental business questions that can be answered with your data
Understanding how your data reflects the business realities of your firm
Extracting, cleaning, and validating data from a variety of systems
Developing thoughtful statistical analyses and applying state of the art methodologies to provide rigorous answers
Interpreting these statistical analyses—recognizing the strengths and limitations of the approach—to intuitively and effectively provide meaningful, actionable solutions to your underlying business questions
HR Analytics Business Consulting
Edgeworth experts apply their knowledge and experience to help clients efficiently manage complex issues by transforming the often overwhelming volume of HR data into strategic solutions. We work with clients to translate their HR data into meaningful, actionable information to help improve efficiencies and more effectively deploy human capital.
Edgeworth's experience includes:
Assessing and forecasting hiring and attrition trends to assist in workforce planning
Helping companies analyze and quantify diversity and inclusion initiatives
Quantifying recruitment analytics to measure ROI and shape recruiting strategy
Analyzing compensation, hiring, promotion, and termination data for a variety of purposes including retention risk
Building analyses to properly respond to EEOC investigations or OFCCP audits
Measuring the impact of organizational realignments on the workforce
Assessing wage and hours claims under FLSA or state laws
Data Analytics in Litigation and Compliance
Edgeworth data experts identify, assess, and build transactional databases for clients involved in litigation, arbitration, and regulatory compliance matters. We have extensive experience and expertise working with a variety of systems, including decommissioned mainframes, legacy systems, SAP, and Oracle.
Our experts easily guide clients through the process of constructing large databases for the purposes of litigation or regulatory compliance. We begin by developing a preliminary data management plan, then go through the steps of identifying all potential data that may be required in the litigation, including:
The kinds of information needed
The time period over which information is available
The systems such information is stored in
Possible interviews of IT personnel
Extraction of data from multiple systems
Validation of data
Standardization of data, for instance, across multiple databases or companies
Case Highlights
Case Highlights
Business & Regulatory Consulting

|

03.18.2015

Business & Regulatory Consulting

|

07.23.2013

Business & Regulatory Consulting

|

06.24.2012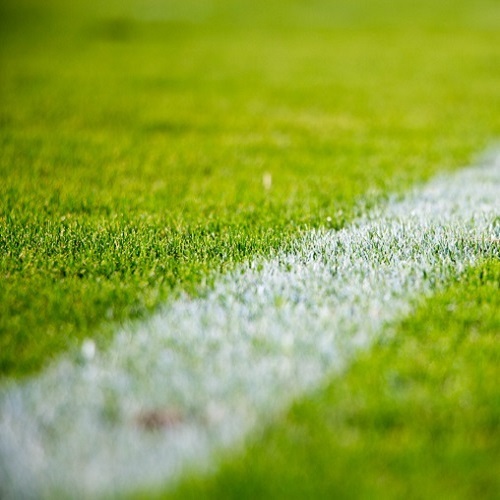 Edgeworth Partner Dr. Jesse David completed analysis of comprehensive concussion and injury data for the 2012 NFL season, along with comparisons to prior seasons going back to 2004.